Restore the Function of Your Smile with High-Tech Dentistry
Don't suffer through damaged teeth! If you have a broken, chipped, or fractured teeth, Hammond & Proctor in Folsom and Cameron Park can help restore your smile. With tooth-colored fillings, porcelain crowns, and root canals, our processes help keep the damage in your teeth from progressing.
Not only do Dr. Hammond and Dr. Proctor have a gentle hand, they also have high-tech equipment that helps treat dental problems while keeping you as comfortable as possible. Call Hammond & Proctor Family Dentistry at 530-677-0723 (Cameron Park) | 916-805-5077 (Folsom) or request an appointment if you have any oral discomfort at all.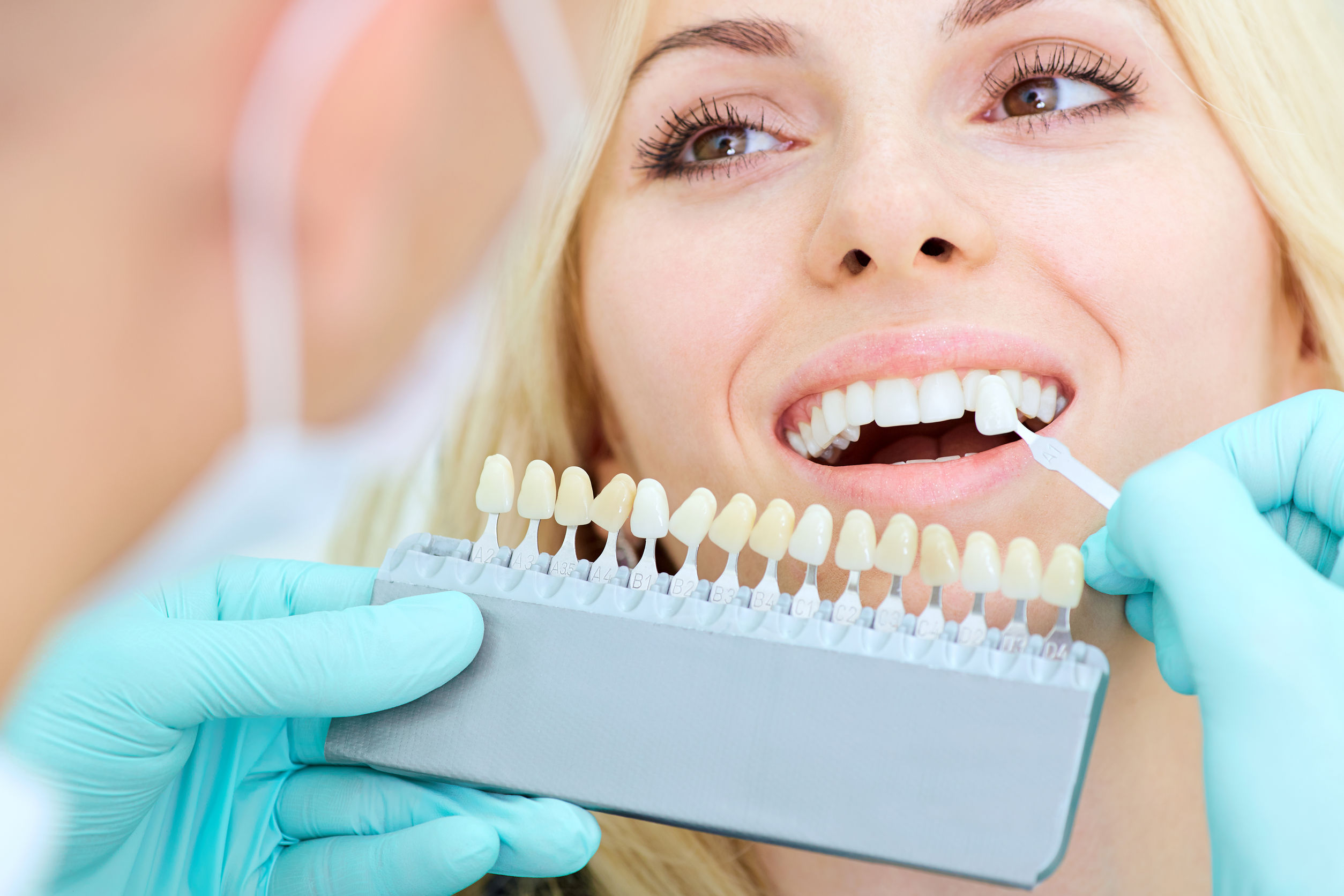 WHITE FILLINGS
At Hammond & Proctor Family Dentistry, we understand wanting a beautiful white smile, which is why we use white fillings that can be matched to the color of the tooth it is being placed in.
CROWNS
A crown helps to restore large fillings or cracks in the tooth. A crown is often recommended after root canal therapy is completed. Crowns help to strengthen and protect a tooth's structure while improving the appearance of your smile.
DENTAL BONDING
Dental bonding is a less expensive dental procedure that fixes similar issues that porcelain veneers or porcelain crowns do.
Dental bonding is used to close small gaps between teeth, add length to a tooth, or change the shape of a tooth.
SEDATION
For patients that are anxious and unable to relax when visiting the dentist, Hammond & Proctor provides conscious sedation options that help patients feel calm. These forms of sedation may include inhaling a gas, taking an oral medication, or receiving an injection.
PORCELAIN VENEERS
Porcelain veneers are ultra-thin pieces of porcelain that can be placed over the teeth to cover uneven, discolored, chipped, or worn teeth
Convenient Locations
With locations in Cameron Park and Folsom, we make it easy for those living in Rocklin, Folsom, Sacramento, and Granite Bay to stop by and see us!