What Are Dental Implants?
A dental tooth implant is a metal post that is surgically implanted into the jawbone below the gums. This post then fuses to the jawbone and provides a sturdy support for permanent teeth replacements. Dental tooth implants provide a number of benefits for those that need dentures, partials, or even a single fake tooth. They are much more secure than other options and don't slip when eating or speaking. Dental implants provide a more permanent and normal-feeling solution to those with fake teeth.
What are dental implants made of?
The portion of dental implants that are placed below the gums to fuse to the jawbone are typically made of titanium or a titanium alloy. The process in which the titanium fuses to the jawbone is called osseointegration and allows the implant to function like a natural tooth root.
The tooth-like portion of a dental implant is typically made from ceramic that has been formed to look like a natural tooth.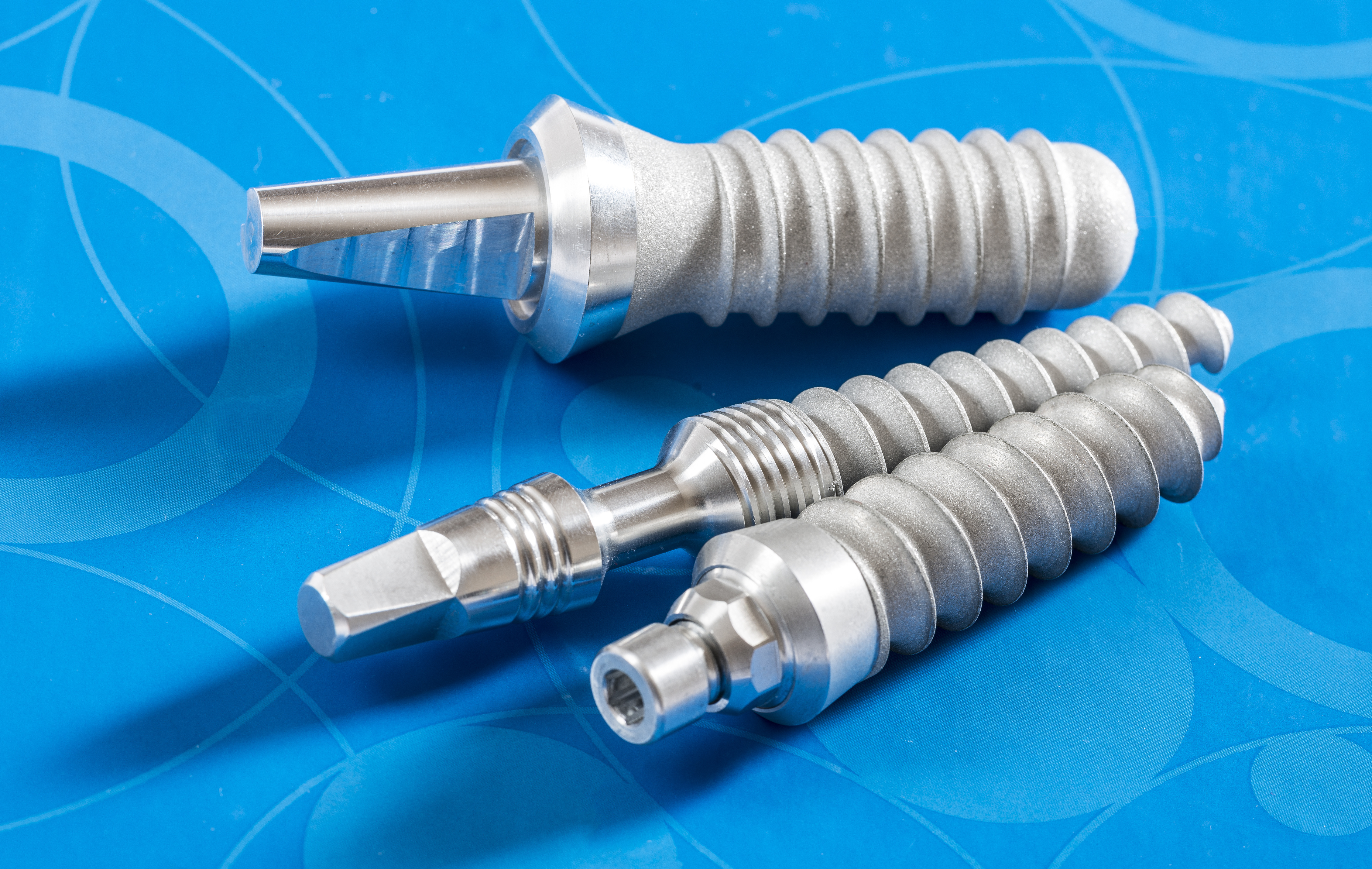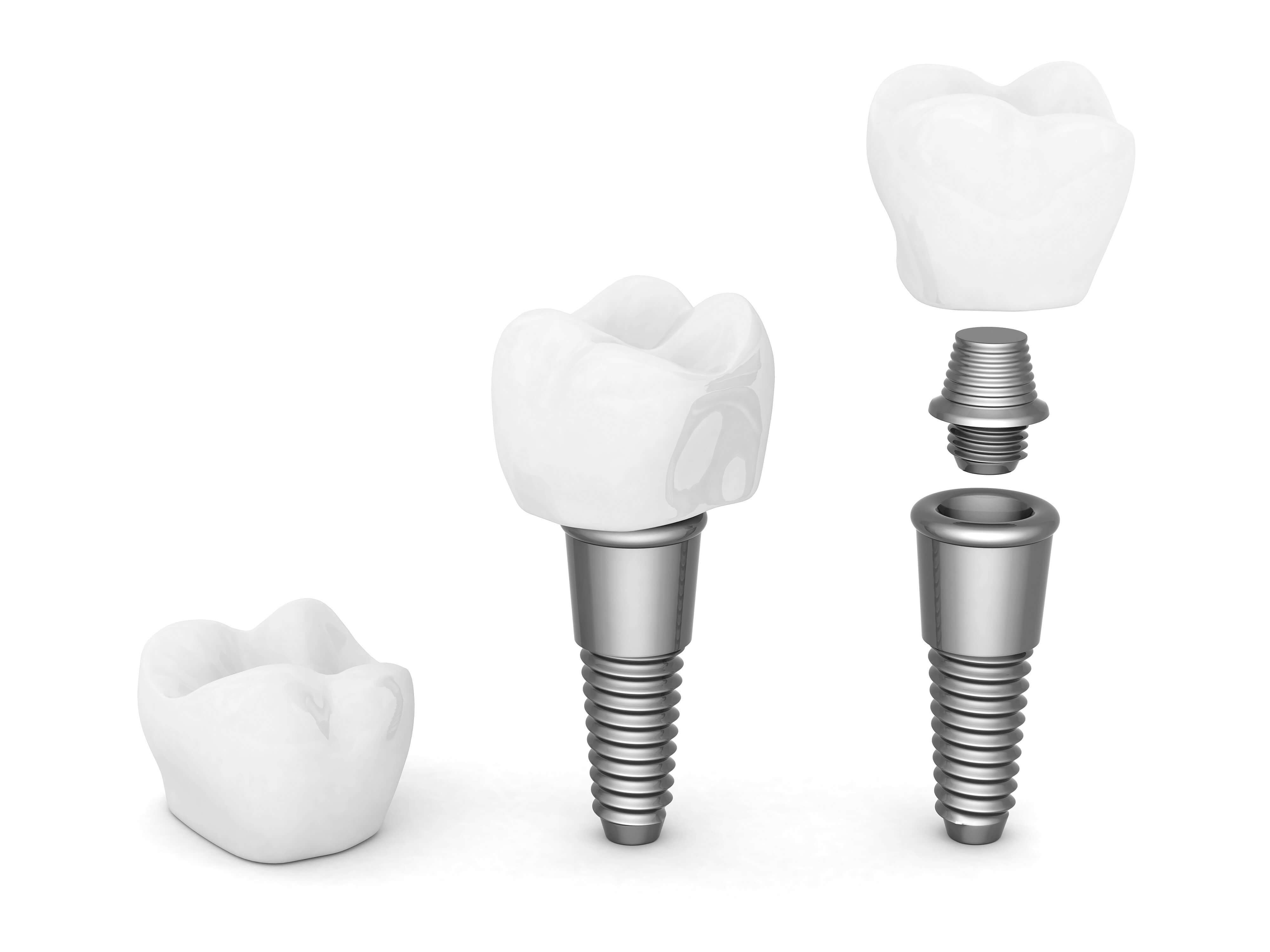 How To Get Dental Implants?
The following are the steps taken to place an implant:
The damaged tooth/teeth are removed
The jaw is prepped for implant (this may include bone grafting)
After the jawbone heals, a dental surgeon places the metal implant into the jawbone
It is left to heal for several months
After the soft tissue heals, your dentist will take molds to create the final tooth or teeth
Single Tooth Implants
If you have missing teeth it is important to replace them. Eating and chewing while missing teeth can cause pain, allowing the teeth to rearrange and take over the extra space can cause changes in facial anatomy.
A single tooth implant is a great permanent tooth replacement option for those with missing teeth. A metal implant is placed in the jawbone to act as a sturdy root for the new fake tooth. This allows patients to have less pain and discomfort in the future, no issues with slippage when eating or speaking, and confidence in their natural looking smile.
Multiple Tooth Implants
Permanent denture implants or multiple tooth implants can be placed for those that have partials, or have had several teeth extracted or lost. The titanium implants are placed inside the jawbone to help provide a solid root-like structure for the new dentures, partials, or crowns above.
Full Arch Implants
If you are tired of having your dentures slip, fall out, or cause gum pain, it may be time to consider full arch implants. Much like multiple tooth implants a dental surgeon will place several titanium root-like structures inside the jawbone around the arch. After these have healed and grafted nicely to the jawbone, they can be a sturdy structure to place a full arch onto. Once placed, a full arch implant feels like natural teeth! No more slippage, or lost dentures.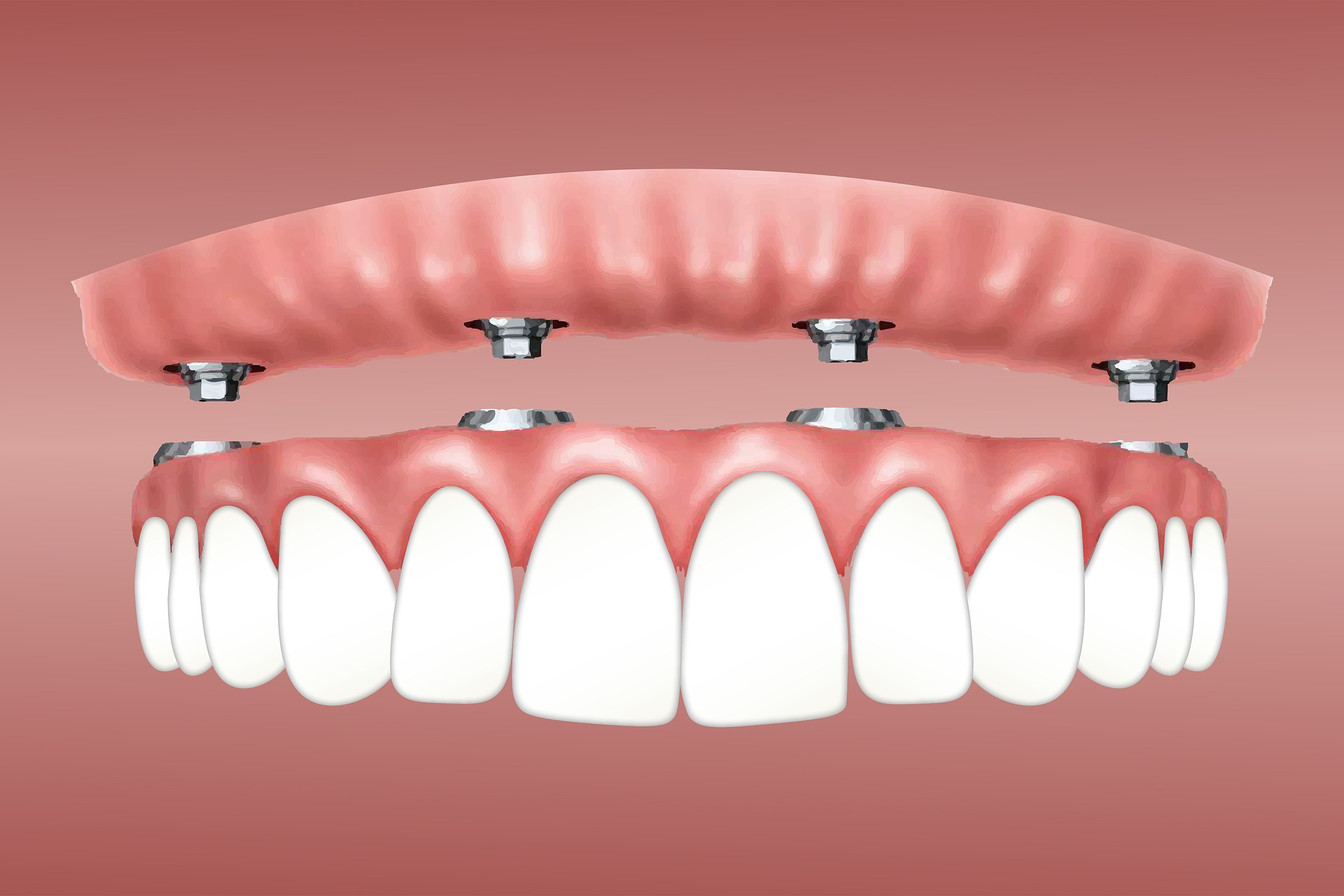 Mini Implants
Some patients may not have enough to support a standard full arch implant. In cases like this, a mini implant can help provide better denture stability. An MDI (mini denture implant) is shaped like a ball that allows a rubber o-ring to snap over the ball and hold the denture in place.
CONVENIENT LOCATIONS
With locations in Cameron Park and Folsom, we make it easy for those living in Rocklin, Folsom, Sacramento, and Granite Bay Areas to stop by and see us!
BOOK ONLINE
We provide a quick and easy way for people to book an appointment online! It's as easy as filling out a form.
Book an Appointment by Phone 530-677-0723 Cameron Park 916-805-5077 Folsom