What Is a White Filling?
White cavity fillings, tooth-colored fillings, and composite resin fillings are all names for the high-strength, natural-looking fillings that can be placed today instead of silver (also known as amalgam fillings) or gold. No matter what the name, Hammond & Proctor Family Dentistry will know just what you're talking about when referring to this natural-looking filling.
Call us at 530-677-0723 (Cameron Park) | 916-805-5077 (Folsom) or request an appointment online so we can discuss the benefits of white fillings.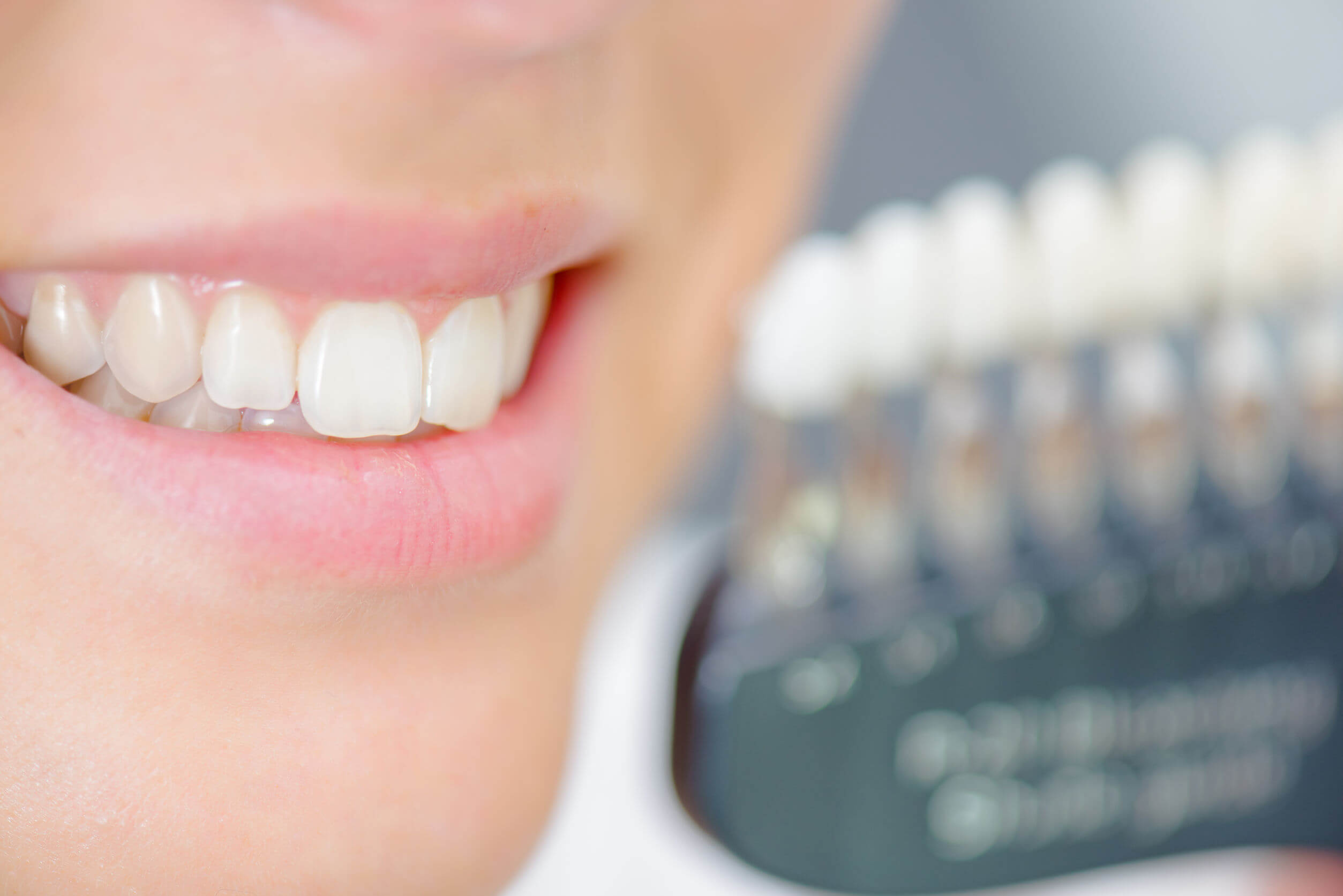 Strong and Natural Looking
What are white fillings made of?
White fillings are made from a high-strength composite resin that can be easily color-matched to your natural tooth making it nearly invisible to you and anyone else.
How do fillings work?
Unlike silver and gold fillings, composite tooth-colored fillings actually bond to the tooth which means they support the surrounding tooth structure, which helps to prevent breakage and insulate the tooth from excessive temperature changes. You are much less likely to have a white composite filling fall out.
Don't Count Silver & Gold Out Completely
Silver and gold fillings have been around for a very long time and to this day, they do an adequate job in filling teeth. Today's white fillings are, by far, a patient's first choice when it comes to any kind of dental procedure that requires a filling because of their natural cosmetic benefits. This doesn't mean white fillings are the best choice in every situation; metal fillings still have their own benefits.
Metal fillings (also known as amalgam fillings) are very strong and do not wear out as quickly as composite (white) fillings. In situations where a tooth requires a large filling and other treatment options such as porcelain crowns are not desired, a metal filling might be your best treatment option because of the structural qualities of the metals themselves and composite fillings generally can't withstand the forces exerted on them if they have to cover a very large area. Metal fillings generally cost less than these natural-looking white composite fillings and patients that need fillings in any out-of-sight teeth, often consider a metal filling.
Replacing Old Silver Or Gold Amalgam Fillings
Hammond & Proctor Family Dentistry specializes in beautiful cosmetic dentistry. Metal fillings are often thought of as an eyesore especially with the front teeth that are visible to everyone when you smile. We are able to remove those old metal fillings and replace them with beautiful composite fillings on any of your teeth.
Virtually everyone is a candidate to have metal fillings replaced with natural-looking white fillings. Request an appointment online or call our office directly at 530-677-0723 (Cameron Park) | 916-805-5077 (Folsom) to discuss replacing your old metal fillings with white ones.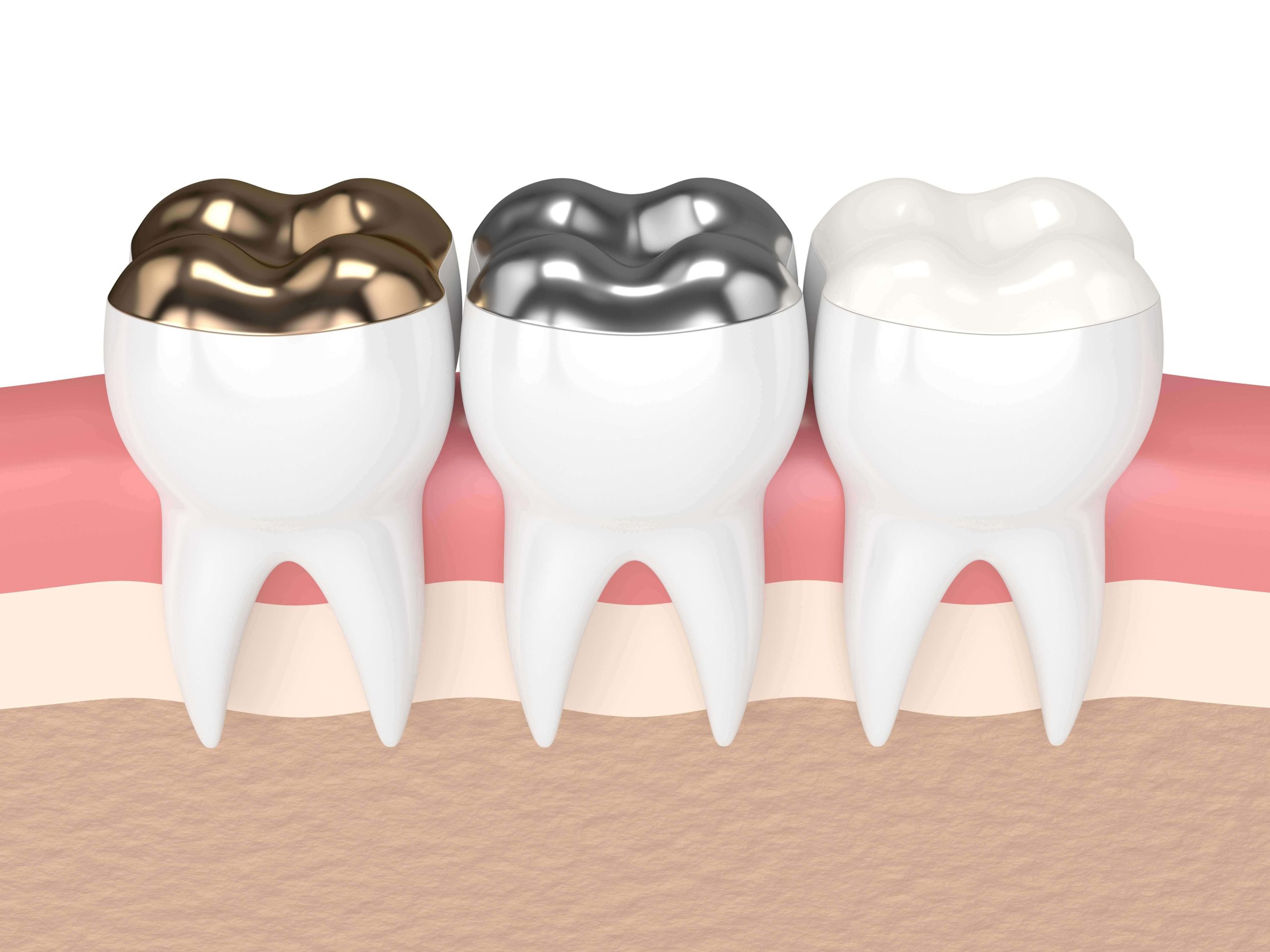 Are White Fillings Covered Under Dental Insurance?
Many dental insurance plans cover the fees associated with white fillings. Hammond & Proctor Family Dentistry will gladly check with your dental insurance provider to see just how much they will cover and help you experience white fillings for yourself.
If you are thinking about replacing your old metal fillings with natural-looking white fillings, please call us at 530-677-0723 (Cameron Park) | 916-805-5077 (Folsom) or request an appointment today. We'll get you in and will go over everything needed to get you on your way to a much more natural looking smile.
A Beautiful Smile Is Waiting For You
Our office provides smile makeovers to achieve the beautiful, natural look you seek. We can reshape your natural teeth to make them straighter or more youthful in appeal. Our Cameron Park and Folsom offices make it convenient to those living in Sacramento, Rocklin, Folsom and Granite Bay. Cosmetic dentistry is only a short drive away!
Call & Make an Appointment 530-677-0723 Cameron Park 916-805-5077 Folsom
REQUEST AN APPOINTMENT
Do you need dental work done? Has it been a while since you've been to the dentist? Do you just need a regular cleaning or are you looking for a brand new smile? Requesting an appointment is available online 24/7 and is as simple as submitting a simple form.